Intend for the NAMM show but will not make it.
Hipshot headless trem unit and a Buckeye Burl Black ART top with alloy porefill, pleased with this one.
There is a lot of subtle detail and colours in the top but it is hard to get across via pictures.
Can be up graded with the Tone Lifter active circuit.
 Price £2300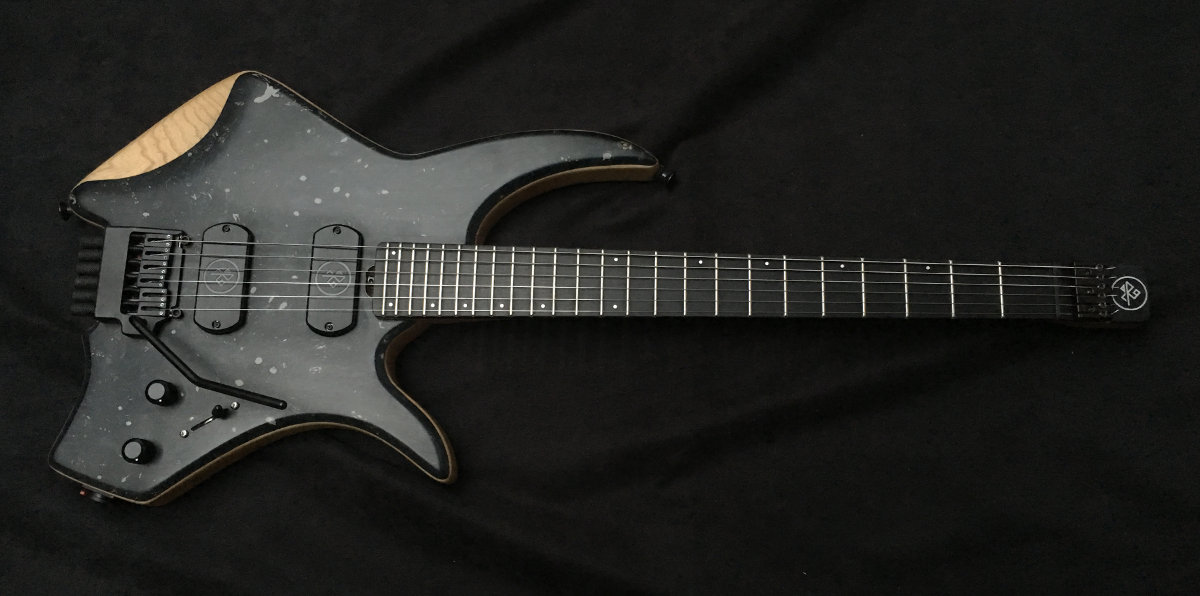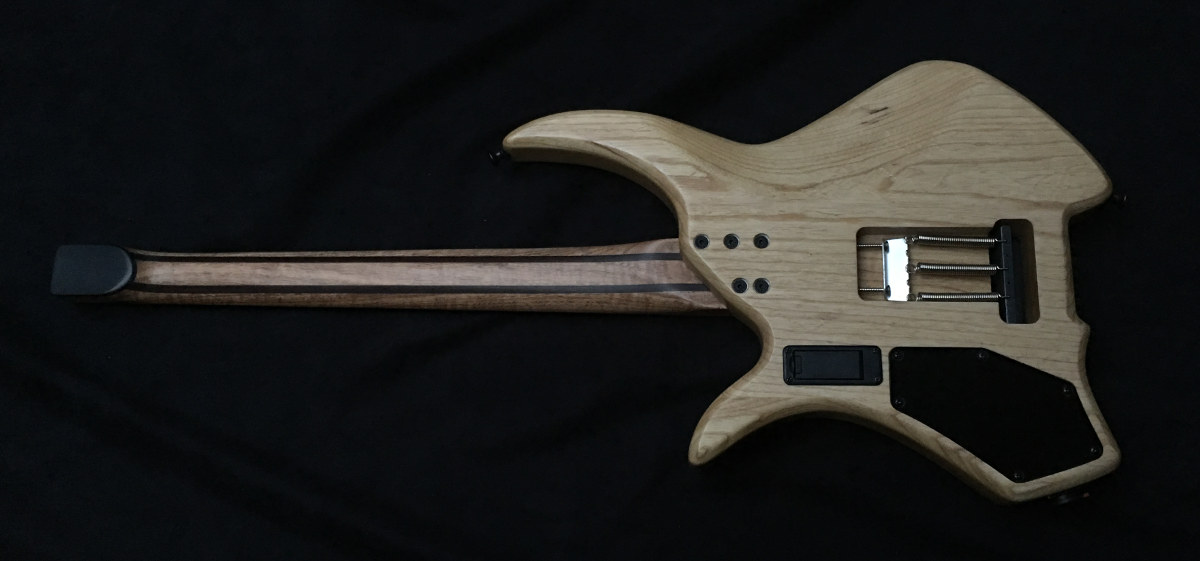 Top Wood: Black ART Buckeye  Burl
Body Wood: Swamp Ash
Finish: Satin Lacquer
Neck Wood: 5 piece Eucalyptus/Wenge
Fingerboard: Rocklite
Scale: 25.5″
Radius: 16″
Head Plate: Rocklite
Alloy top and side dots
Bridge: Hipshot Trem bridge/tuning unit and headpiece.
Straplocks: Dunlop Dual Design
Neck Pickup: Modern  Series Rune  II
Bridge Pickup: Modern Series Rune II
Volume and Tone  plus 5 way lever switch
Finish: Satin Lacquer