The most versitle Kompakt made to date. The 5 way has two split option at position 2 & 4 and along with the Tone Lifter EQ it covers a lot of sonic ground. The Alnico 5 bridge humbucker and the Alnico 3 neck humbuker further add to the tone pallete.
Price £2100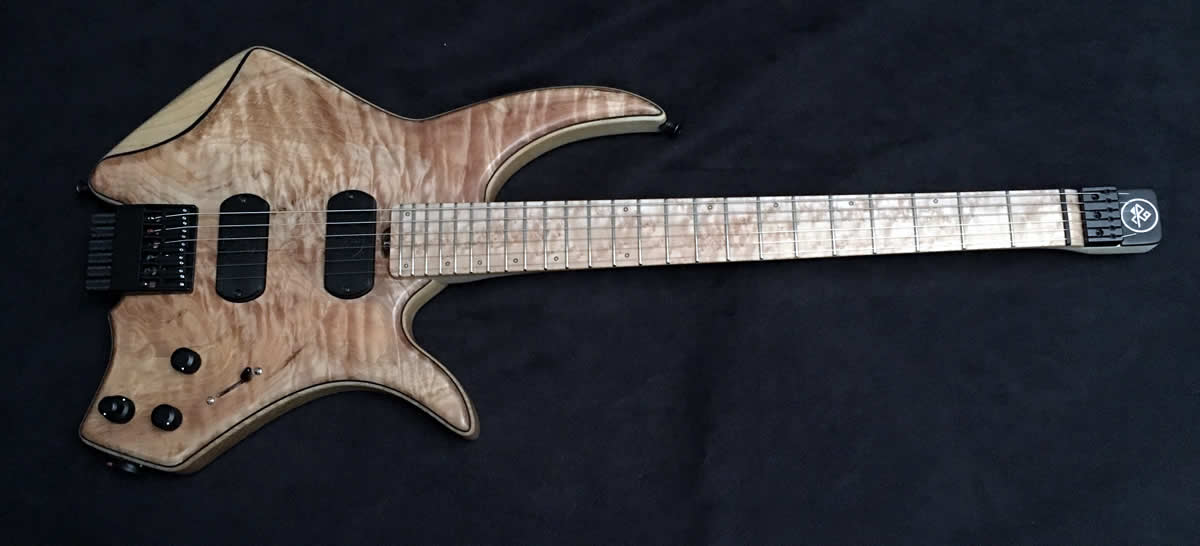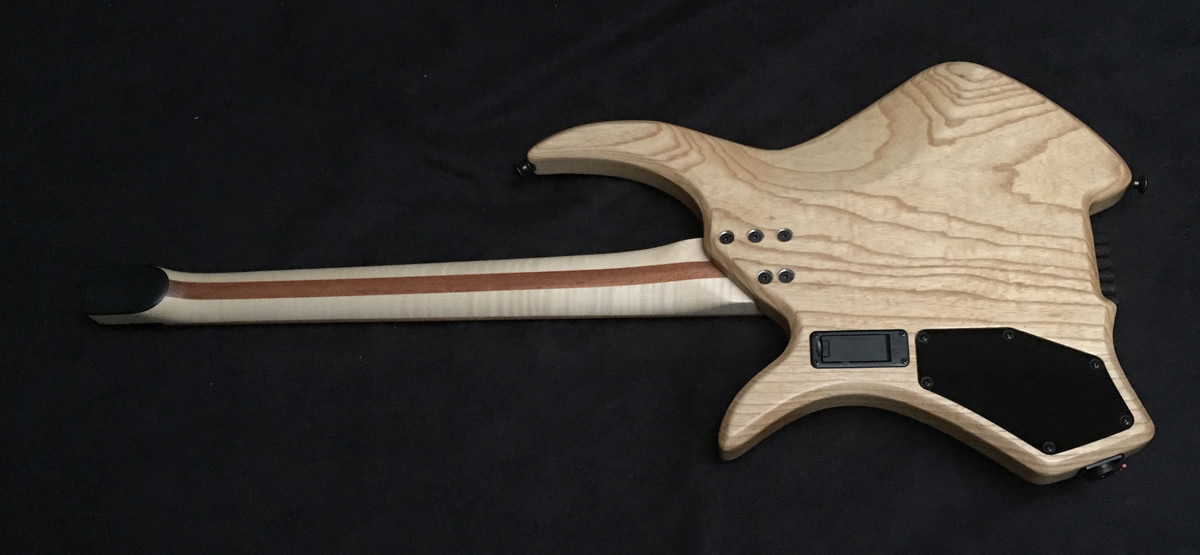 Top Wood: One piece Figured Maple
Body Wood: Swamp Ash
Finish: Sain Lacquer
Neck Wood: 3 piece Mahogany/Maple
Fingerboard: Acrylic Impregnated Birdseye Maple.
Scale: 25.5″
Radius: 16″
Head Plate: Rocklite
Luminlay side and face dots
Bridge: Hipshot bridge/tunning unit and headpiece.
Straplocks: Dunlop Dual Design
Neck Pickup: Classic Series Igneous II alnico 3
Bridge Pickup: Clssic Series Igneous II Alnico 5
Volume and Tone with push/pull to activate the active EQ, plus 5 way lever switch
Tone Lifetr active EQ
Finish: Satin Lacquer