This guitar will be heading to the NAMM 17 show. Avilable to buy when I return from the USA.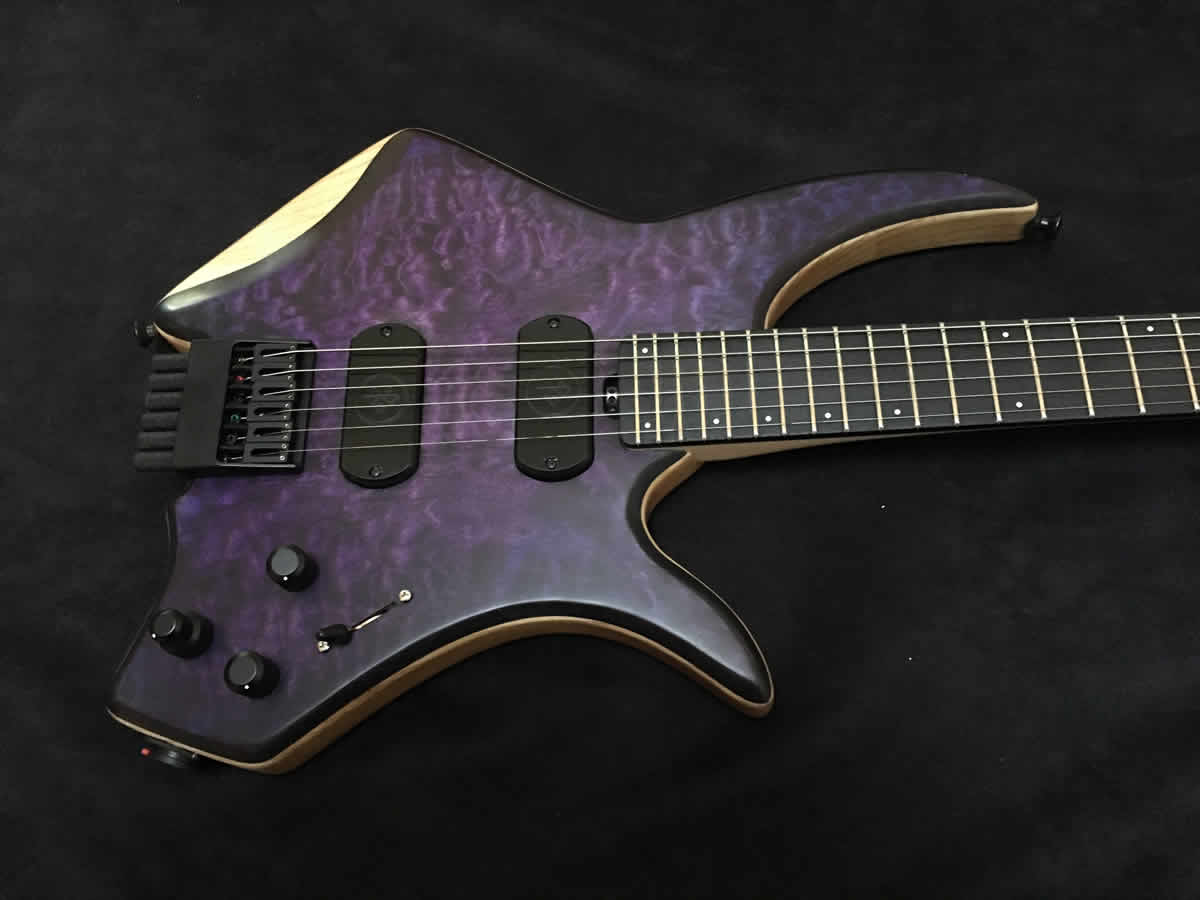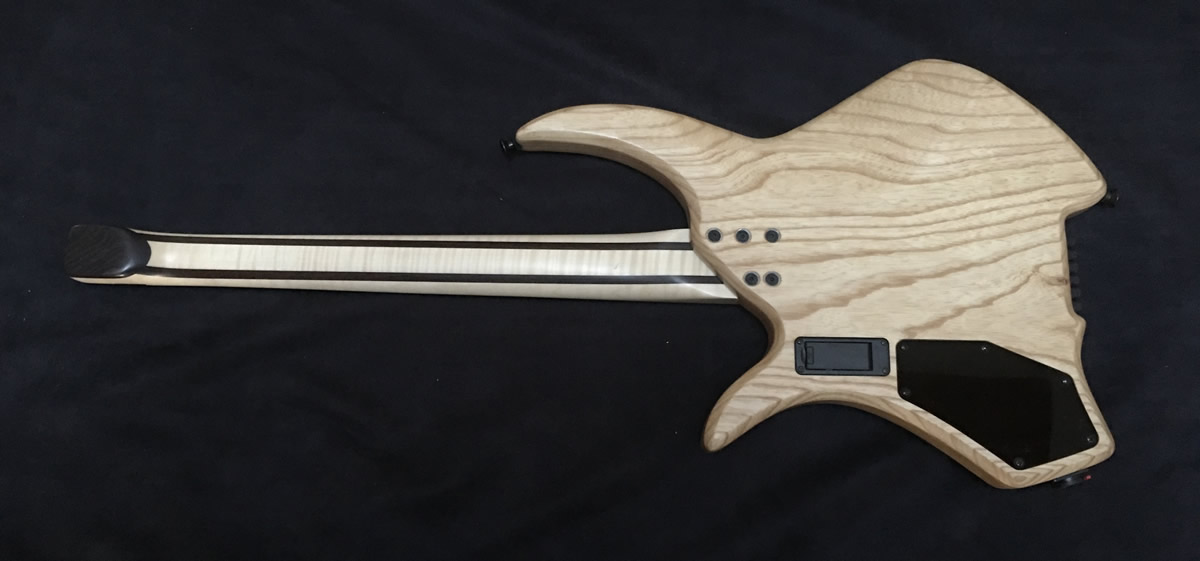 Top Wood: Quilt Maple with Deep Purple finish.
Body Wood: Swamp Ash
Neck Wood: 5 piece  Maple/Wenge
Fingerboard: Rocklite Ebony substitute
Scale: 25.5″
Radius: 16″
Head Plate: Rocklite
Bridge: Hipshot bridge/tunning unit and headpiece.
Straplocks: Dunlop Dual Design
Neck Pickup: Classic Series Jericho
Bridge Pickup: Modern Series Igneous I
Volume and Tone plus 5 wy lever switch