Stunning Black Limba body. When the body wood is as good as this there is no need for a top..
Igneous I in the bridge and Jericho in the neck.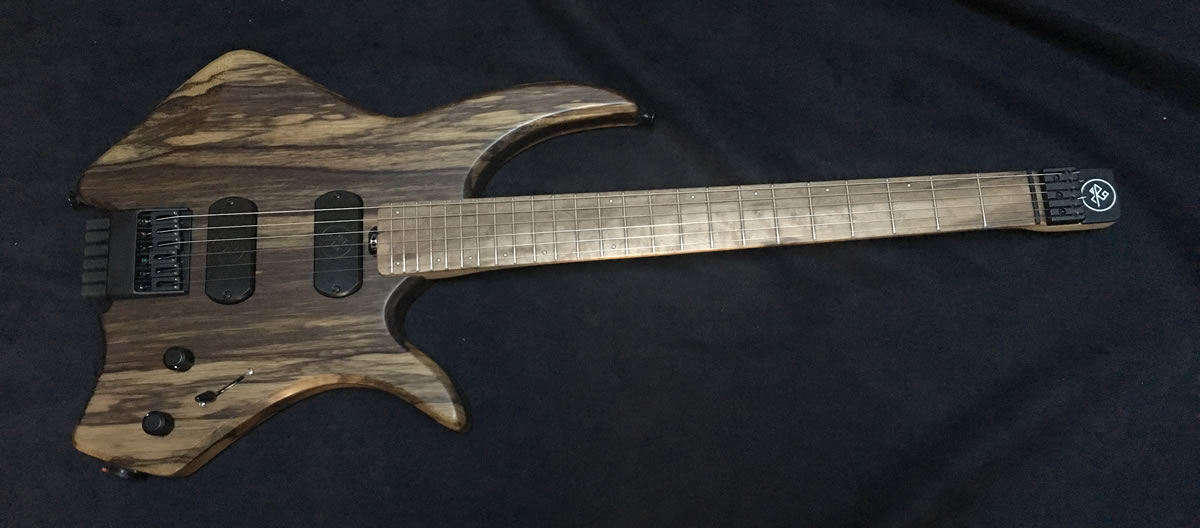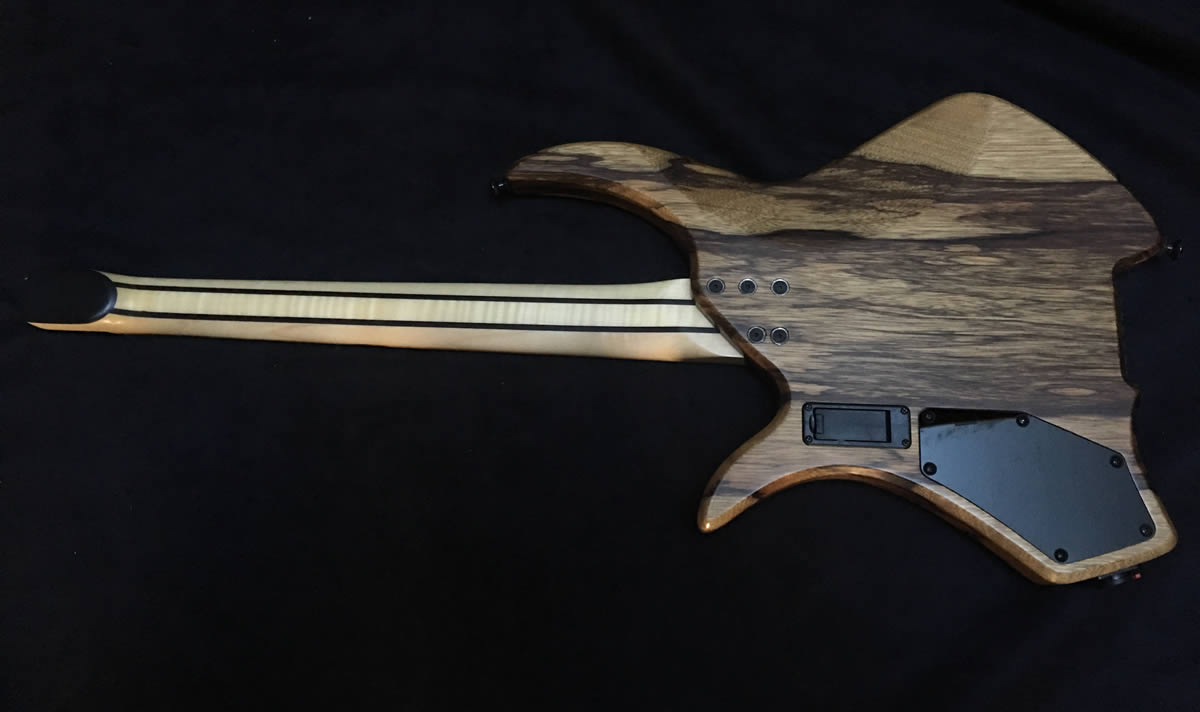 Top Wood: N/A
Body Wood: Black Limba
Neck Wood: 5 piece  Maple/Wenge
Fingerboard: Acrylic Impregnated Dirty Birdseye Maple
Scale: 25.5″
Radius: 16″
Head Plate: Rocklite
Bridge: Hipshot bridge/tunning unit and headpiece.
Straplocks: Dunlop Dual Design
Neck Pickup: Classic Series Jericho
Bridge Pickup: Modern Series Igneous I
Volume and Tone plus 5 wy lever switch